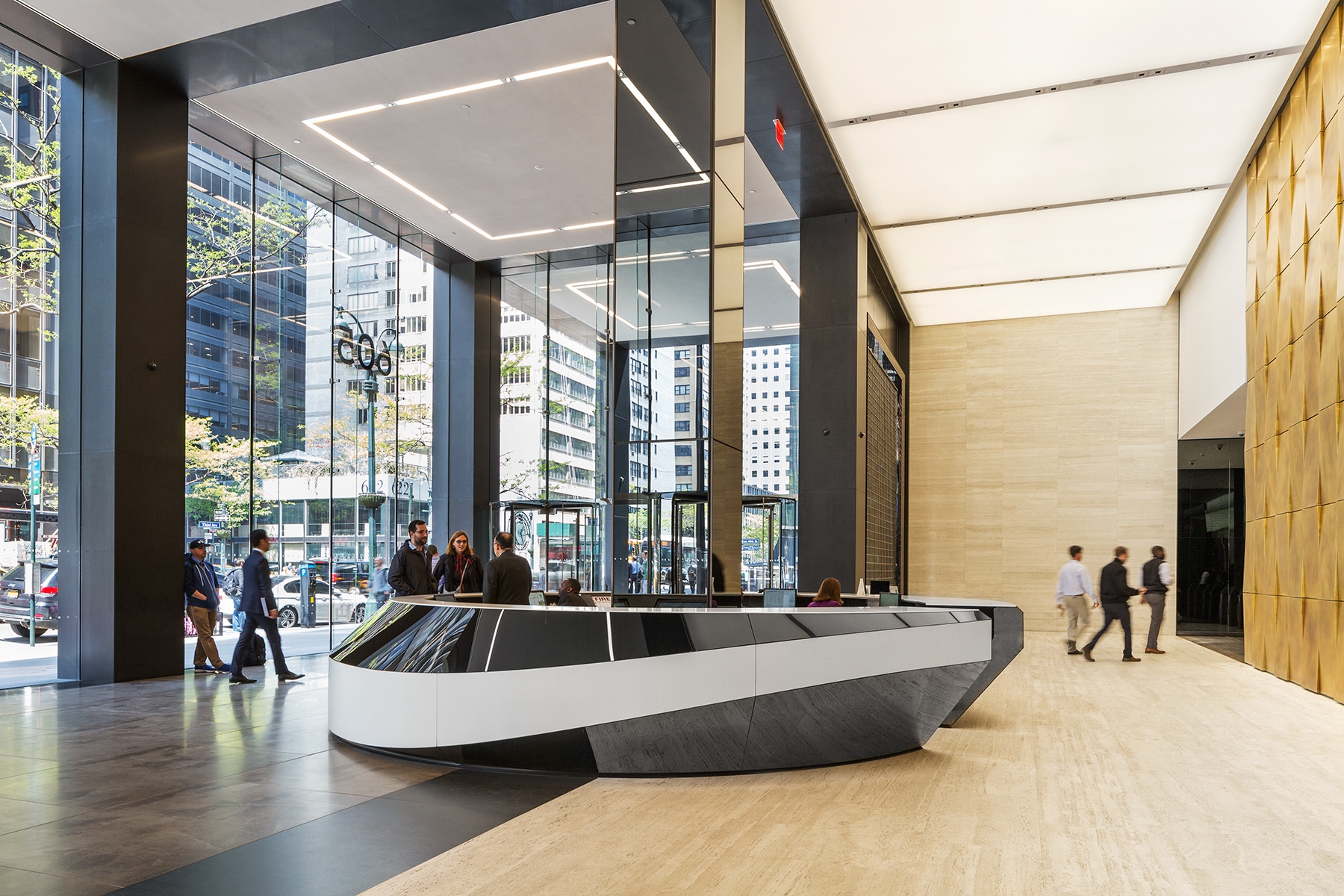 605 third avenue
LOCATION / NEW YORK, NY
ARCHITECT / ROCKWELL GROUP
CONTRACTOR / TURNER CONSTRUCTION
The main lobby check-in desk at 605 Third
Avenue in NYC is more complex than the
sum of its parts. Conceived as a faceted
torus, the desk fuses three materials converging
in elegant, clean lines around the
outer body of the desk. Starting from the bottom, CW Keller and Rockwell have a double curved mirror metal base, a thermo-formed white solid surface middle, and a custom slumped back painted glass at the upper rim. All of these different materials come together in a single minimal seam line that moves around the desk, which required immense coordination and modeling. On the inside of the desk are integrated monitors for the elevator banks and custom cabinets and doors for storage.